Everyone caries their smartphone, laptop or camera during travelling but there are some more accessories which make your travel easy and enjoyable. Lets' take a look.
1. Action camera
DSLR can give you best and high resolution photographs but carrying expensive DSLR during travelling is quite risky job so one can use ACTION CAMERA
What is action camera ?
An action camera or action-cam is a digital camera designed for filming action while being immersed in it. Action cameras are therefore typically compact and rugged, and waterproof at surface. They typically record video as a priority over stills, as this allows continuous capture of the action without having to interact with the camera or indeed removing it from its housing, if an additional protective housing is used. Most record on a micro SD card, and have a Micro-USB connector.
Procus Rush 4K Wifi Sports Action Camera
Product description
Professional Video Quality PROCUS RUSH features ultra HD 4K video recording. You can capture stunning (4K 30fps) CLASS 10 Memory Card is required and reccomended for best performance and smooth 4K videos (2.7K 30fps) (Reccomended: 1080P 60/30 fps) (720P at 60/30 fps) video. which is sharper and more lifelike than ever. High-resolution, high frame rate 4K 25fps and 2.7K 30fps video delivers distinctly smooth video. Fast, Powerful Photo Capture With 16 MP Burst photos at a blistering 30 frames per second, PROCUS RUSH Camera helps you capture the moments you don't want to miss. Capture single photos, Burst photo or choose Time Lapse mode to shoot photos automatically at set time intervals from 0.5 to 60 seconds. Control, View and Instantly Share with Built-in WiFi Be able to captures the 170 degree wide angle perspective, PROCUS RUSH features built-in Wi-Fi, allowing you to connect to the smart phone, tablet, computer and more to sharing via text, email, Facebook, Twitter, and more to your friends, family or followers . The built-in Wi-Fi can control cameras from distances of up to 50-feet (15-meters). Timelapse, Slow Motions Recording and More Use the remote control of the camera to choose the mode you prefer as you recording. You can shift from video to photo, burst photo to time lapse with just press the button of the remote for super convenience. Note: Micro SD Card of Class 10 is Highly Recommended for 4K Action Camera. PROCUS RUSH Action Camera Can add up to 64GB Micro SD Card. What's in the Box: 1x PROCUS RUSH Camera 1x 2.4G Remote Control 2x 1050mAh Battery 1x Waterproof Case 1x Bicycle Stand 7x Mount 2x Clip 1x Helmet Mounts 1x Bandages 5x Tethers 1 x Protective Backdoor 1x USB Cable 1x AC Charger 1x Lens Cloth 1x Manual 1x Accessory Box.
Product at Amazon.in
http://www.amazon.in/Waterproof-Camcorder-Rechargeable-Batteries-Accessories/dp/B01N1YC29U/ref=sr_1_2/258-8382965-2883646?ie=UTF8&qid=1494313161&sr=8-2&keywords=action+camera
Price:

  

7,499.00
Sale:

  

6,999.00 FREE Delivery.Details
You Save:

  

500.00 (7%)
2. Power Bank
The battery life of smartphones and tablets are the one big problem during travelling. One can get rid of it by using or carrying Power Banks during travelling.
Mi 20000mAh Power Bank (White)
The Perfect Carry-on for Flights
Keep phones, tablets, cameras and electronic devices powered on travels with the massive 20000mAh Mi power bank. Its premium lithium-ion polymer batteries supplied by Panasonic/LG have energy densities of up to 728Wh/L.
It takes one to charge in pairs. It takes one to cover long distances.
Charging in the Fast Lane
The new texas instruments control chip supports rapid charging. Compatible with 5V/2A, 9V/2A and 12V/1.5A charging, the power bank takes just 3 hours to charge 11000mAh and 7 hours to charge fully that's 44% faster than two 10000mAh Mi power banks combined. It maximizes time on-the-go so you spend less downtime on charging.
World-Class Chipset Protection
Mi power bank's adopted USB smart-control and charging/discharging chips from Texas Instruments provide nine layers of circuit chip protection with enhancing efficiency. World-class chips not only are safer, but also improve charging conversion rate and stabilize discharging voltage with advanced resistance-capacitance sensors to optimize efficiency and durability.
Product at Amazon :
http://www.amazon.in/Mi-20000mAh-Power-Bank-White/dp/B01H6X2UN8?tag=googinhydr18418-21&tag=googinkenshoo-21&ascsubtag=d34042f7-17e1-4cb1-b926-91b124cc16bf
M.R.P.:

  

2,499.00
Price:

  

2,199.00

FREE Delivery.Details
You Save:

  

300.00 (12%)

Inclusive of all taxes
3. Bluetooth Speakers
As time passes bluetooth speakers became small and still give best output. If you love to listen your favourite music during travelling then you can go for a budgetable BLUETOOTH SPEAKER.
JBL Go Wireless Portable Speaker – Orange
Packed in a pocket-size body, JBL Go speaker delivers powerful & high impact sound. It takes the entertainment quotient higher with its effective audio output which comes at an affordable price range. This speaker is designed with minimalistic approach to size & is easily portable. You can carry it to family picnics, beach parties, sports practice or to your evening walks for keeping yourself entertained. The beauty of this JBL speaker is that it comes with Bluetooth connectivity. You can play your favourite sound tracks available on your mobile phone by simply pairing this speaker to it. It gives you 5 hours of non-stop entertainment once fully charged. This JBL speaker also has Aux-In slot available that enables you to connect various other media devices to it. The built-in speakerphone available on this JBL speaker has noise cancellation technology. It allows you to take calls conveniently. This dual functionality makes this speaker a great value for money product.
You can buy this new age JBL speaker from Snapdeal.com with 1 year Company warranty to enjoy a hassle-free shopping experience.
https://www.snapdeal.com/product/jbl-go-wireless-portable-speaker/676954769682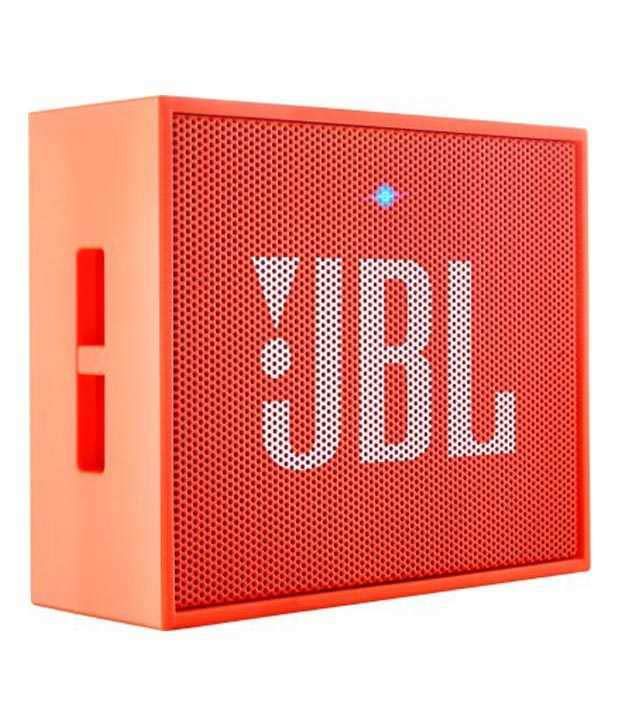 JBL Go Wireless Portable Speaker – Orange
Rs. 2,199
4. Personal Hotspot Generator
All electronic gadgets like smartphones, laptop or tablets are dependent on internet for their uses but everywhere Wifi connection is not available in this situation you can carry your Personal Hotspot Generator to access internet. Personal Hotspot Generator can work on SIM card or ethernet port. You can create your personal WIFI network with the help of  Personal Hotspot Generator.
CradlePoint PHS300 Personal Hotspot – Wireless access point – 802.11b/g (Version 2.0/2.5.3)
Product description
The PHS300 Personal Wi-Fi Hotspot is a true plug 'n' play solution that creates a powerful 3G/4G WiMAX Wi-Fi network almost anywhere. Connect all your Wi-Fi enabled devices by simply plugging in your activated USB data modem and turning on the PHS300. It's that easy! No more searching for a hotspot, you are one!
5. New DMG Anycast M2 Plus Miracast Airplay DLNA HDMI WiFi Display Dongle
Product description
New Anycast M2 Plus is with more Ram(256 Mb) for best performance and with new software to use without any App. Latest product.Best Quality,Satisfaction guaranteed.New Model Anycast M2 plus. Anycast Display dongle allows you to Mirror the screens to share the local contains like Photos,Musics and Videos easily from iOS or Android Smartphone,Tablet to LEDTV, Computer screen or Projector.Anycast dongle supports Miracast and Airplay technology.This product specially designed to cast your mobile phone/Tablet/Notebook to another big screen through Wi-Fi connection. Under the popular standards like Miracast, DLNA and Airplay, it can enhance your TV / Project/Monitor which have HDMI input socket. Moreover, it has more features such as, streaming video, web surfing, photo viewer, live camera, Internet video and more, just to enjoy excellent multi-display sharing.
Product at Amazon :
http://www.amazon.in/DMG-Anycast-Miracast-Airplay-Display/dp/B01DXVROK6/ref=sr_1_1?s=electronics&ie=UTF8&qid=1494315998&sr=1-1-spons&keywords=miracast+dongle&psc=1
Price:

  

2,499.00
Sale:

  

1,025.00 FREE Delivery.Details
You Save:

  

1,474.00 (59%)

Inclusive of all taxes